Dan & Kristen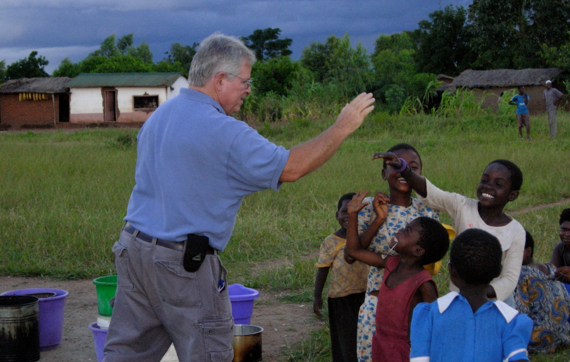 Miqlat is a Hebrew word for "shelter". When the Lord called Dan and Kristen Gillespie from their work in South Africa to Malawi this name was His purpose for bringing the ministry there. In the last 15 years two Miqlat Hope Centers have been built in two village areas outside of the city of Blantyre providing daily programs that bring "refuge (shelter) and hope" to about 450 orphans (vulnerable children). There are five aspects to their daily care: Nutrition, Education, Spiritual Development, Farming and Healthcare.

Now, by way of the Lord's amazing provision through churches and individuals, Miqlat has been able to build Primary Schools at both Hope Centers over the past two years. The goal is to build 8 classrooms at each center. One of our orphans who started with us at Kogoya is now a teacher and has chosen to teach at our primary school because he knows how the Lord has worked in his life through MQ. There has been a remarkable change in these children over the years physically, mentally and spiritually. In giving them opportunities, we pray that one day they will be Christian leaders making a difference in their country of Malawi.

Here are some ways one can help Miqlat achieve the work the Lord as set before us:
Sponsor an orphan at $40/month
Contribute to Primary School classroom buildings and/or furnishings and books
Sponsor a teacher for $150/month
Donate to our higher education fund to help us send these orphans to college or vocational school
Funds to help buy a double cab truck ($20,000) needed as a replacement of the one so used for getting orphans to medical care and hauling daily food and supplies to HC
Need another well dug with a solar pump that can fill a storage tank at Kogoya HC and Primary School ($6000).

Thank you for the many years you have helped us develop and grow what the Lord has planned for Miqlat. Your prayers for the ministry are so strategic and powerful. How grateful we are to you all.

Dan and Kristen Gillespie (Founders/Directors)


Email:
dan@miqlat.com
[
back
]